How to eat like natives when in Sanya? Then there are Sanya food not to be missed.
01. Specialties That Truly Originated in Sanya

Gangmen Rice Noodles: A Must-try for Rice Noodles Lovers
As one of the oldest snacks in Sanya, it belongs to the "hidden menu" in the hearts of senior foodies. 'Gangmen', a geographic name, is a small fishing village. With the hot Gangmen Rice Noodles in front of you, you can't help but take a sip of the soup and enjoy the pure natural delicacy. Soft rice noodles, fried meat chunks and fresh fish cakes will comfort your stomach with simple bites. Shrimp cake in the store is also pretty good.
Address: Linyin Hepan Community, Intersection of Fenghuang Rd. and Yuechuan Middle Rd.(Opposite of the Traffic Police Detachment)
Diyijia Xianyutang Muslim Restaurant: Fruits in the pot amaze taste buds
Fresh carambola, tamarind and chunks of fish...
This kind of eating called 'Xianyutang' (fresh fish soup) is the wisdom of Sanya local minority compatriots. This soup tastes pretty rich. The sourness of refreshing fruit and sweetness of sea fish integrate as one, which makes the soup flavourful. Besides, the fried sardine is also a must for every table. Tender fish wrapped in crisp skin makes fine & smooth taste. A sip of sour soup, a bite of fresh fish together with fragrant red coconut rice reveal the absolute southern style.
Address: Huixin Village, Tianya Dist. (Near Jiefang Rd.)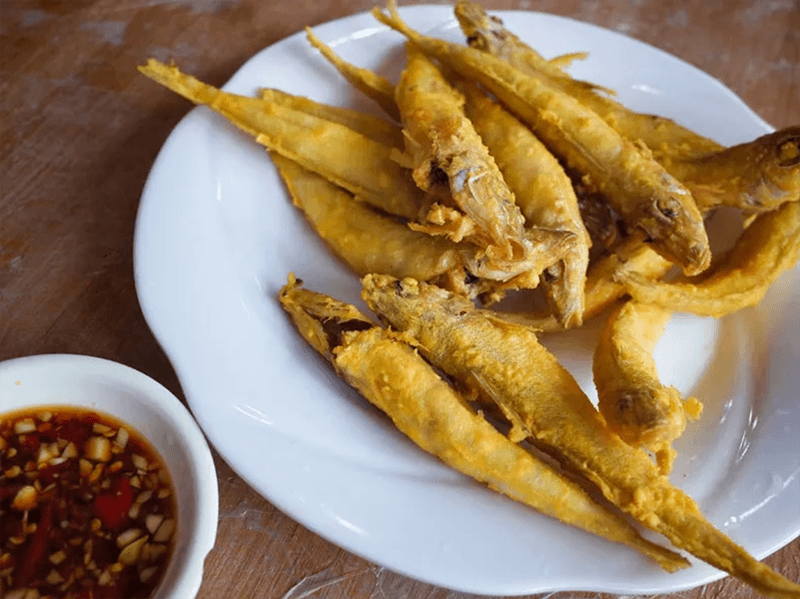 Danjiapeng Yige Seafood BBQ: As for seafood barbecue, the Dan family has the final say
The Dan family who is good at cooking sea food has simple approach to barbecue. There are no thick oil & sauce and strong seasonings. The authentic fish ball is one of the shop's specialities. Without too many additives, you can enjoy the real delicacy. Delicious fried rice noodles and iced drinks are absolutely the perfect match of the night snacks.
Address: Next to the Bus Stop of Haihong Hotel, Yuya Rd.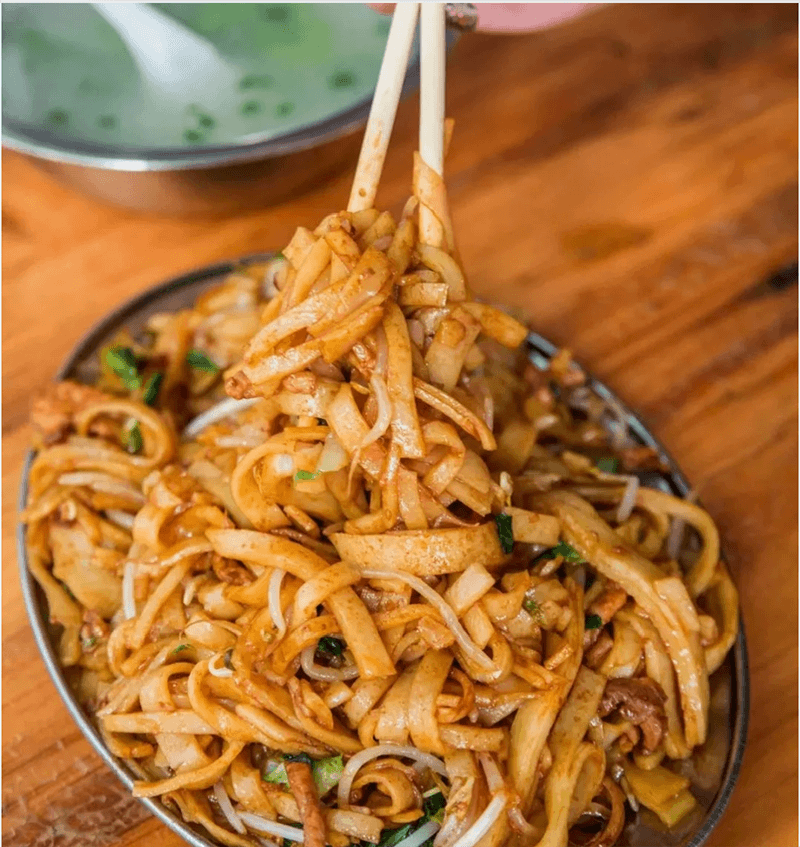 02. Boutique Coffee of Sanya
Hainan is actually one of the few coffee producing areas in China. As early as the Republic of China, more than 300,000 coffee trees were planted on the island. The first coffee factory in New China was set up in Hainan.
Fei Cafe
With hand-made filter bowls comparable to 'Hermes', boiling equipments and certificate all over the wall, it's not hard to see the profession. Coffee beans that are roughly ground will be pouring into the RS-16 filter cup produced by Germany Coffee Consulate without filter paper. The price of a small one is close to RMB 900, which is called 'Hermes in the shop' by the barista. You'll see completely different production process than ever before when using RS-16 filter cup. It takes almost 4-6 minutes to complete the whole cooking.
Address: Villa 19B-04, Chunguang Middle Lane, Chunguang Rd. (Opposite to Jintaiyang Kindergarten)
Chenji Diet Coffee: The wind comes from the sea and blows into the cafe in the corner
The baristas of Chenji are very cool. The shop can be regarded as 'friendly to social phobia patients'. Fresh breads that are not big in shape but fulfilling in ingredients are sold only on weekends. When leaving, take some beans sold in the store, then grind and brew them at home. The air will be full of fragrance and memory from Sanya.
Address: Parking Lot of Office Building, Luhuitou Scenic Spot, Luling Rd. (Under Longyun Teahouse)
Wanka Boutique Coffee Studio: To make coffee varied
What's really hidden here are the rare creativity and solid craftsmanship. A pot of handmade coffee will be presented in two different ways after brewing. One is to pour into the hand shaker that is commonly used in cocktail making, then to shake violently with ice and finally to put into a narrow-mouthed Tall, which is to gather and highlight the aroma of beans. The other is to pour coffee directly on the frozen round ice, focusing on the stimulation of the sour taste. Comparing with the previous one, you can feel the outstanding difference immediately.
Address: Inside JD Stationery Store, Shengli Road (Near Farm Products Market, Main Bus Station)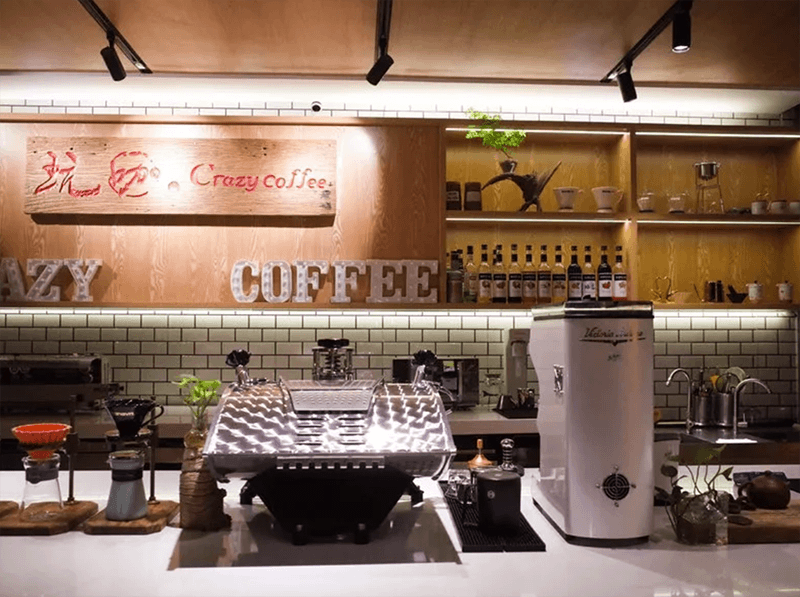 03. Special Hainan Food That Locals Often Eat
In addition to local food in Sanya, there are also all kinds of cuisines of Hainan Province.
Luxiang Rice Noodles Store: The warm taste of being with the neighbors for a long time
The recognition of local residents, and the appearance and environment of the store make it full of the imprint of time. The pickled noodles are wrapped with thick soup, pickled vegetables, shredded bamboo shoots, peanuts and shredded meat. Stirring and sending to your mouth, you will feel the rich taste. If you can eat spicy, please be sure to add a little hot sauce - homemade hot sauce of Hainan local restaurant whose degree of spicy is amazing.
Address: No.59 Wenming Rd.
Authentic Puqian Dregs of Vinegar Hot Pot: Sour, hot, fresh and delicious
No spices were added in the production of dregs of vinegar . The soft sourness, fresh taste and pale piquancy, make is suitable to stew with all kinds of seafood.
Address: Intersection of Wanglu Shangzhuang, 3rd Lane, Xiayangtian 3rd Road, Fenghuang Road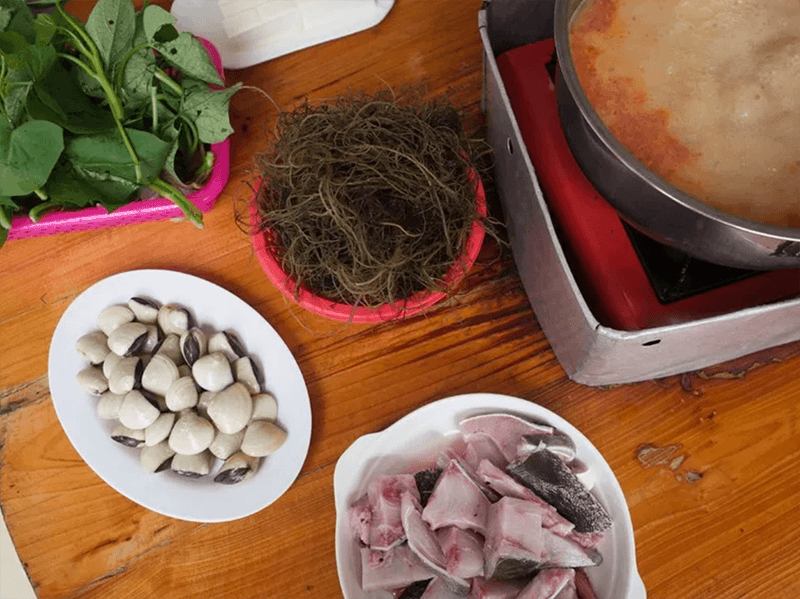 Youyi Jiaji Duck and Goose Store: A good place for local families to get together

If you want to eat Hainan Food seriously, Youyi Jiaji Duck and Goose Store will be a good choice. When ordering, there are pictures of dishes hanging on the seafood pool, and a refrigerator with vegetables beside it. Generally speaking, there is also a cooked food window. You can have 'four famous dishes' and all kinds of seafood at one time, and can also taste all kinds of fried dishes that are full of Hainan style. The point is that the diners here are mainly local people, so there is no need to worry about the taste.
Address: Hexi Road No.108-1-2
Zhujia Hotel: You will be an expert of Hainan food after eating the famous dishes here
As the 'Treasure of Store', Tengqiao Pork Ribs originated from Tengqiao, Haitang Dist. is not as good as Top 4 famous dishes in tourists' hearts, but is still popular for more than 30 years in Sanya. Local pigs are needed in this dish. It is pickled with honey, ginger, garlic etc. and is then fried slowly. In addition to the main dish, it's also very suitable to try a variety of Hainan local dishes, such as Zhaicaibao.
Address: Opposite of Haitangwan Wholesale Market of Agricultural Products, Tengqiao, Haitangwan Town ( Side of Longpo Tobacco & Wine Shop, Linwang Rd.)
AJUN Dregs of Vinegar & Baoluo Rice Noodles: Self-help Seafood is to enrich your rice noodles
One of the specialties of the store is seafood rice noodles based on the dregs of vinegar, which is cheap. You can achieve seafood-free there.
It's not the appearance but the quality of the seafood that matters. Chewy abalones, tender mantis shrimps and delicious sour soup will leave you a deep impression, which you'll never have in any other places.
Address: Side of Lanjingling Kindergarten, Linwang Ave
04. Desserts & snacks for night time
All kinds of snacks will amplify your leisure time except the main meals in Sanya.

Traditional Tanglaopu Qingbuliang (locally called xiéng bòu liō): Closest to the taste of childhood memory
The Qingbuliang, which was primitively based on coconut juice, gradually iterated wide varieties of types, such as coconut milk Qingbuliang, fried ice Qingbuliang, ice cream Qingbuliang etc. The most traditional version is recommended if it's your first time to try Qingbuliang.
Address: Opposite of No.3 Meihe Alley
Yucun Fried Ice: Magic production & refreshing coolness
Fry the fresh juice in the pot. The more you fry, the cooler it will be. Hiding in lanes, 'Yucun Fried Ice' is more like the master hidden in the market. Qingbuliang Fried Ice. Once coconut milk is turned to be smoothie, it will be covering on the Qingbuliang supplementary materials made up of red bean, mung bean, job's tears, sago etc. with a layer of sweet-smelling peanuts. Scoop up a large spoon and melt it into your mouth... There'll be no other adjectives except delicious. There are many traditional Qingbuliang and fried ice stores that are all open in the afternoon or even in the evening.
Address: No. 54-2-2, Lane 7 Yucun Rd., Yugang Community Committee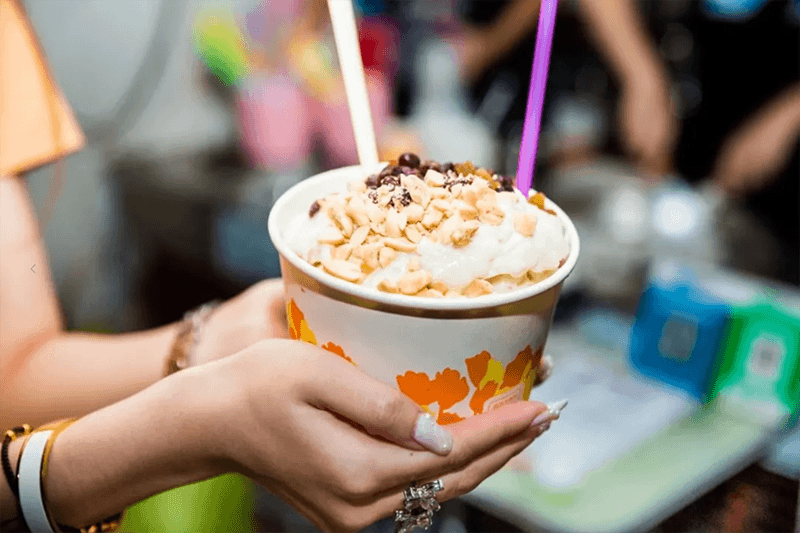 Haiji Fried Chicken: Forget about the calories and eat it!
The chicken cut into small pieces has beautiful color, crispy skin, tender flesh and pleasant smell. All these will remind you of the amazing taste when you occasionally had fried foods as a child. Fried ice and fried chicken are the perfect midnight snacks in Sanya.
Address: No.50 Yucun Rd. (Near Qiushou Business Firm)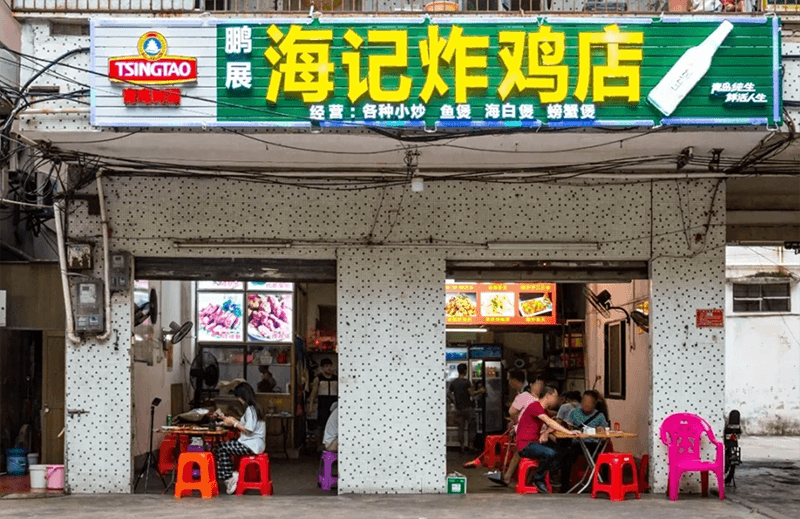 Yiheng Theme Night Market: Prosperous Stall Economy & Vigorous Livelihood
As a standardized theme night market led by Sanya Government, Yiheng Night Market near Yemeng Corridor responds to the call of stall economy and becomes a good place to visit during nighttime in Sanya. When you are full of night snacks, take a walk around Yiheng Night Market, experience the low price of fresh fruits, eat pickles pickled by local people, have a cup of salt lemonade and have a rest when thirsty and tired, and enjoy the sea breeze. Nothing could be more comfortable.
Address: No.1361 Jiefang Rd.
05. Go around Sanya and unlock the good taste of the towns
The following food route is around Lingshui County in Sanya. You can eat and stroll within a day, and the whole process will be full of surprises.
Authentic King of Lingshui Sour Rice Noodles: Sour and refreshing taste give you a good appetite all day
Undoubtedly, Lingshui Sour Rice Noodles rule the breakfast time of Lingshui County. Authentic King of Lingshui Sour Rice Noodles are well recognized by the local people. The rice noodles are very soft. The shop owner will pile up abundant dried beef, fish cake, leek, peanuts etc. and then pour the sauce. That's how the day begins.
Address: 20 Meters Away From West Side of Dazhuanpan, No.2 East Line Expressway Intersection of Yelin North Trunk Road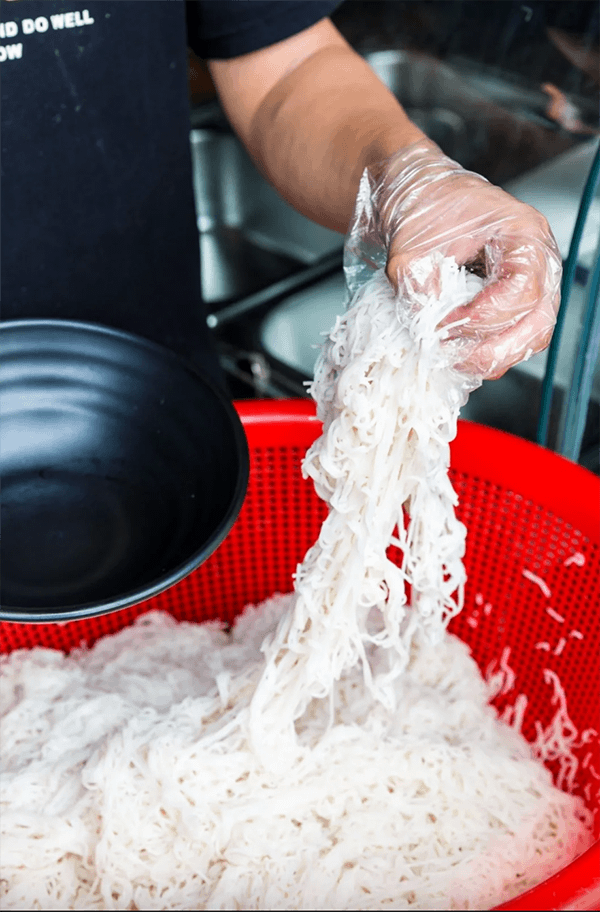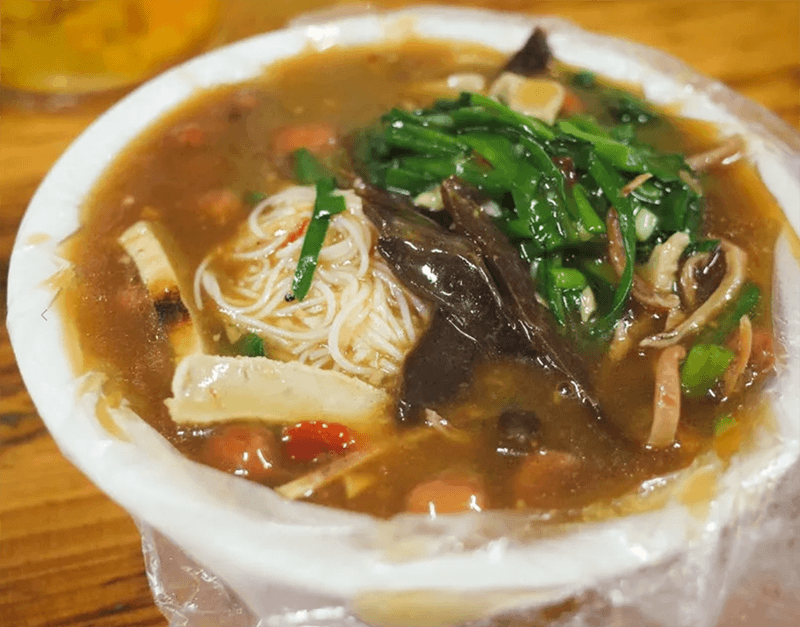 Xincun Wharf Market: An Eye-opener and a Feast
Located near the old scenic spot Nanwan Monkey Island, it was built along the port. Fruits, seafood, and hand-made fish cakes are everywhere. It's permeated with a strong breath of life here.
Address: 100 Meters Away From East of Wanghai Ave., Xincun Town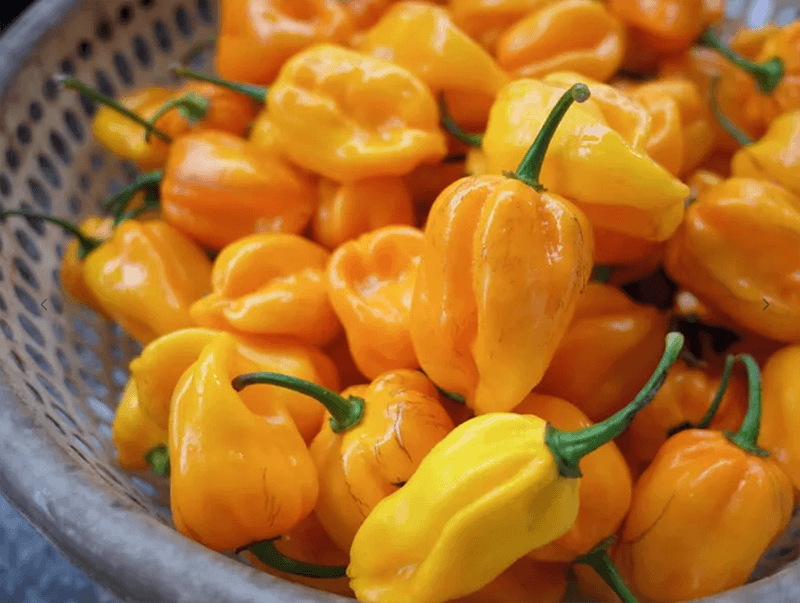 Binbin Drinks & Qionghai Fried Ice & Qingbuliang : Private Store & Unforgettable Taste
In Hainan, it's natural to Qingbuliang two or three times a day. From Haikou to Sanya, from streets to the alleys, this small shop is the most unforgettable.
Address: No. 9 Yinghai West 2nd Rd., Yingzhou Town
Travel Planning——3-Day and 2-Night food route in Sanya City
DAY 1
Route: Gangmen Rice Noodles - Wanka Boutique Coffee Studio - <Phoenix Island> - Youyi Jiaji Duck and Goose Store - Tanglaopu Qingbuliang - <Dadonghai> - Danjiapeng Yige Seafood BBQ - Yiheng Night Market
DAY 2
Route: Luxiang Rice Noodles Store - <Coconut Dream Corridor> - Diyijia Xianyutang Muslim Restaurant - <Luhuitou> - Chenji Diet Coffee - Haiji Fried Chicken - Yucun Fried Ice
DAY 3
Route: Fei Cafe - <Yalong Bay> - Authentic Puqian Dregs of Vinegar Hot Pot - Return