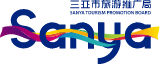 Nantian Tropical Botanical Garden
Situated 18 km (11 miles) west of Sanya, the Nantian Tropical Botanical Garden is uniquely positioned as the southernmost ecological center in China. Covering an area of 143.8 hectares, the Garden targets itself as a modern park that features a balance between natural beauty, education, and relaxation. This balance is reflected in its design, as throughout the park, you will be able to see man-made structures specifically designed to be covered with plants.
The Garden hosts regular botanical courses and guided tours. If these activities do not tickle your fancy, you can just come in enjoy the forests, and relax. Currently, facilities open to guests include World of Orchids, Exotic Plant Garden, Hydroponics Facility, Tropical Fruit Park, Aquarium, Tea Pavilion, the Cactus Pyramid, and the Local Culture Center.
Practical information
Address:Taling, Tianya Town, Sanya City, Hainan Province
Tel:+86-898-88827181