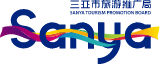 Greater Sanya
Tourism Economic Circle
Lingshui Li Autonomous County
Located in southeastern Hainan Island, Lingshui Li Autonomous County borders Sanya in the south with a direct distance of 70 kilometers. It covers an area of 1,128 square kilometers, largely inhabited by the Han, Li, and Miao people who settle among each other. It is known as the "Greenhouse in Heaven" and "Treasure Land for Tropical Crops Plantation", and home to the world-famous cultured seawater pearls and the fascinating diverse bay landscape. Local specialties include Lingshui sour rice noodles, Typhlocarcinops ocularia, clams, fish congee etc.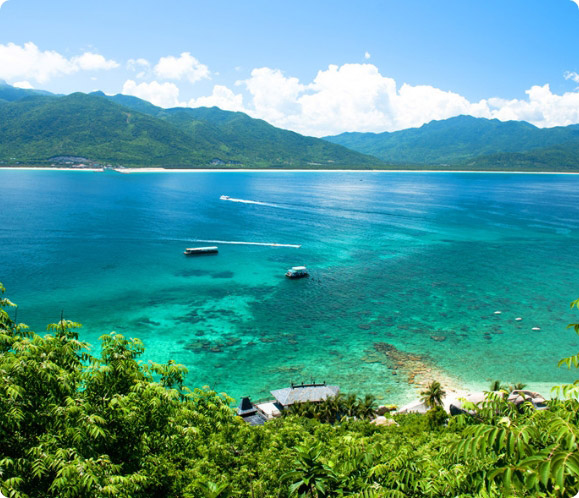 Agile Clear Water Bay Golf Club
The courses were designed by a famous golf design company and supervised by the reputed American architect Bright. The first course in the club is a classic LINKS up to the international top-notch standard on the coast. It has a sophisticatedly designed and carefully shaped fair- way, and a lighted driving range with 19 bays among other facilities. In and around the clubhouse, there are three 18-hole courses, which is a standard course used in world golf championships, six international top brand hotels, an international conference center, a super-luxury yacht club, and a commercial street hosting franchise stores of international luxury brands.
Diaoluo Mountain National Forest Park
Diaoluo Mountain has one of the extremely rare and primitive tropical rainforests in China. It is only 21 kilometers away from the expressway exit to Lingshui and is accessible by a provincial high- way. It is home to many natural tourist attractions, concentrating the miraculous, spectacular, majestic, precipitous, ancient, secluded and graceful aspects of nature in a limited time and space.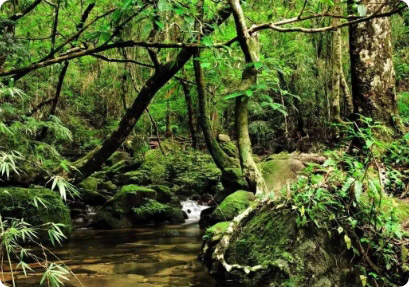 Nanwan Monkey Island Ecological Scenic Spot - National AAAA scenic spot
Nanwan Monkey Island is the only nature reserve for macaques on a tropical island in China and the world. It is located on the Nanwan Peninsula, about 14 kilometers south of Lingshui Li Autonomous County. The peninsula is a paradise for macaques to live and multiply. In addition to the macaque reserve, the island is known for its charm- ing tropical scenery, the boat-dwelling Dan communities called the "streets and markets on the sea", and "lights on the fishing boats in Tonglou Harbor", one of the eight attractions in ancient Lingshui.
Boundary Island Eco-Cultural Tourism Resort
The mountain ridge of Niuling (literally "cow ridge") on Boundary Island delimits the north and the south of East Hainan Island. It is mostly flat in the north and hilly in the south on Boundary Island. Such geographic feature results in a climatic difference, so it is common to see the spectacle of "rain on the cow's head and sun on the cow's tail" in Niuling. Home to the beautiful scenery and rich seabed resources, Boundary Island is an ideal place for sightseeing and water sports.
Baoting Li and Miao Autonomous County
Located in the south of Hainan Island, the county is home to green mountains and lucid waters, and enjoys summer vibe all year around. Sunshine, coconut groves, betel nuts and various tropical fruit plantations make up the beautiful scenery with southern China characteristics. The county is blessed with fertile land, abundant rainfall, sufficient sunlight, mild climate and rich natural resources, especially the tropical rainforest, hot springs, wonderful peaks, stone forests, karst caves, rambutan and thriving ethnic customs, which have won domestic and international acclaims
Qixianling Hot Spring National Forest Park
Qixianling (literally "seven-deity ridge") is located in Baoting Li and Miao Autonomous County, about 7 kilometers from the county seat. It is one of the few well-preserved rainforests on Hainan Island. The seven peaks of Qixianling are composed of seven steeply standing granite boulders in the peaks, which look upright and elegant from afar, and majestic and wonderful up close. In the rainforest, there are towering ancient trees, intertwined tree vines, and more than 5,000 proven rare plant species and more than 500 proven wild animal species. Qixianling is also well-known for Qixianling Hot Spring with a magical combination of a wild hot spring and a tropical rainforest, the only hot spring of its kind in China, which makes Qixianling Hot Spring reputed as "forest hot spring". It has the highest temperature of 95°C and contains a variety of trace elements. The hot spring water is rich in metasilicic acid and silicate bicarbonate, and therefore, is effective in skin cleansing and beautifying with health claims.
Qixianling Hot Spring Golf Club
It is a standard 18-hole 72-par mountain course meticulously designed and built by the American golf architect Mark Miller, who made an innovative use of the original terrain by threading the fairway through the dense rubber forests and the natural lakes and streams. Surrounded by the enchanting mountains and floating clouds, the clubhouse fully presents nature for the enjoyment of golfers. The course measures 1,488 mu (about 99.2 hectares) and the fairway is 7,148 yards long, with a maximum drop of 50 meters, which makes golfing here extremely challenging. The ultra-thin seaside paspalum greens are finely textured and give a good ball feel. With the undulating fairway and the crisscrossed water system, the whole course is dotted with 12 natural lakes as clear as mirrors, and 59 silver-white hazards and bunkers. The greens in the water demand the accuracy of golf skills, and the unpredictable routes offer golfers great fun and bring their golf strategies into full play.
Li and Miao Cultural Tourist Zone in Hainan Betel Nut Valley
It is situated in Ganshiling at the junction of Baoting Li and Miao Autonomous County and Sanya, covering an area of 300 mu (20 hectares). 28 kilometers from Sanya, it is a nation- al nature reserve, where you encounter green mountains and clear waters, birds and flowers, towering ancient trees, and hundred-year-old betel nut forests, as well as clean and fresh air in the valleys. It is a rare natural oxygen bar and a gene bank of flora and fauna. It is largely inhabited by the Li and Miao people, who are kind and friendly, honest and simple. Ganshiling Betel Nut Valley bred an ancient culture based on the ancient civilization of southern China, centered around the Li and Miao customs, and linked by tropical ecological gardens. It is known as the "Holy Land of the Li and Miao Customs", an oasis to return to simplicity and nature, and an ideal place to visit in Hainan.
Yanoda Rainforest Cultural Tourism Zone
Yanoda is the only tropical rainforest in China located at 18 degrees North latitude, and the quintessence of the top five tropical rainforests on Hainan Island. It is rated as a diamond rainforest scenic spot in China. Yanoda is a pictophonetic word that means "one, two, three" in the local dialect. The scenic spot has given the name new connotations that Yah means innovation, No means commitment, and Da means practice. At the same time, Yanoda is construed as welcome and hello, expressing friendship and good wishes. In the tour- ism zone, the dense tropical rainforest obscures the sky and the sun, and the flowing springs and waterfalls cascade down. Walking in the rainforest, you feel ripples of coolness through and around you. Here, six wonders such as hundred-year-old vines, thousand-year-old ferns, huge Ganoderma lucidum, and Antiaris toxicaria dubbed as "cold-blooded killer" coexist and thrive in a marvelous manner.
Ledong Li Autonomous County
It is located in the southwest of Hainan, backed by mountains and facing the sea. It is adjacent to the famous tourist city Sanya in the southeast, which is about one hour away by car. It has the largest population, the largest land area, and cultural edge among all the ethnic autonomous counties in Hainan. It is acclaimed as "natural greenhouse", "treasure land for tropical crops plantation", "tourist attraction", "botanical oasis", and "the home of cashew nuts". It also has the largest Yinggehai salt field in southern China and the Yinggehai oil and gas field under development
Jianfengling National Forest Park
Jianfengling was approved by the Ministry of Forestry to establish a national forest park in 1992, making it the only forest park characterized by tropical rainforests in China. It measures about 1,600 hectares, mainly for the protection of tropical virgin rainforests and rare animals such as gibbons and peacock-pheasants. Jianfengling is China's first national tropical rainforest park, with the largest and best-preserved tropical virgin forest in the country. It has a wide and distinctive variety of tropical forest vegetation and abundant wildlife species. In addition to tree ferns (Cyatheales), a living fossil plant from the age of dinosaurs more than 200 million years ago, it is also home to more than 20 nationally protected species that are rare to find.
Baoguo Maogong Mountain Tourist Attraction
It is located in Baoguo Mountain in Baoguo Farm in the east of Ledong Li Autonomous County, 28 kilometers from Baoyou Town, the county seat. Maogong Mountain has a unique terrain, extending from northeast to southwest, with an altitude of 630 meters and a relative altitude of 320 meters. It has a natural landscape similar to the features of the late great leader Chairman Mao Zedong in both form and spirit, resembling Chairman Mao lying on his back in serenity under the sky. Therefore, it is called Maogong Mountain.