A while ago, a set of sunny and handsome photos of Jing Boran in Sanya brings Tianya Town the opportunity to get the same star photos.
The Tianya town is adjacent to the Tianya Haijiao Tour Area, about 26 kilometers from the city center. It is a blue and white town with a romantic atmosphere.
Never get tired of seeing the scenery of seaside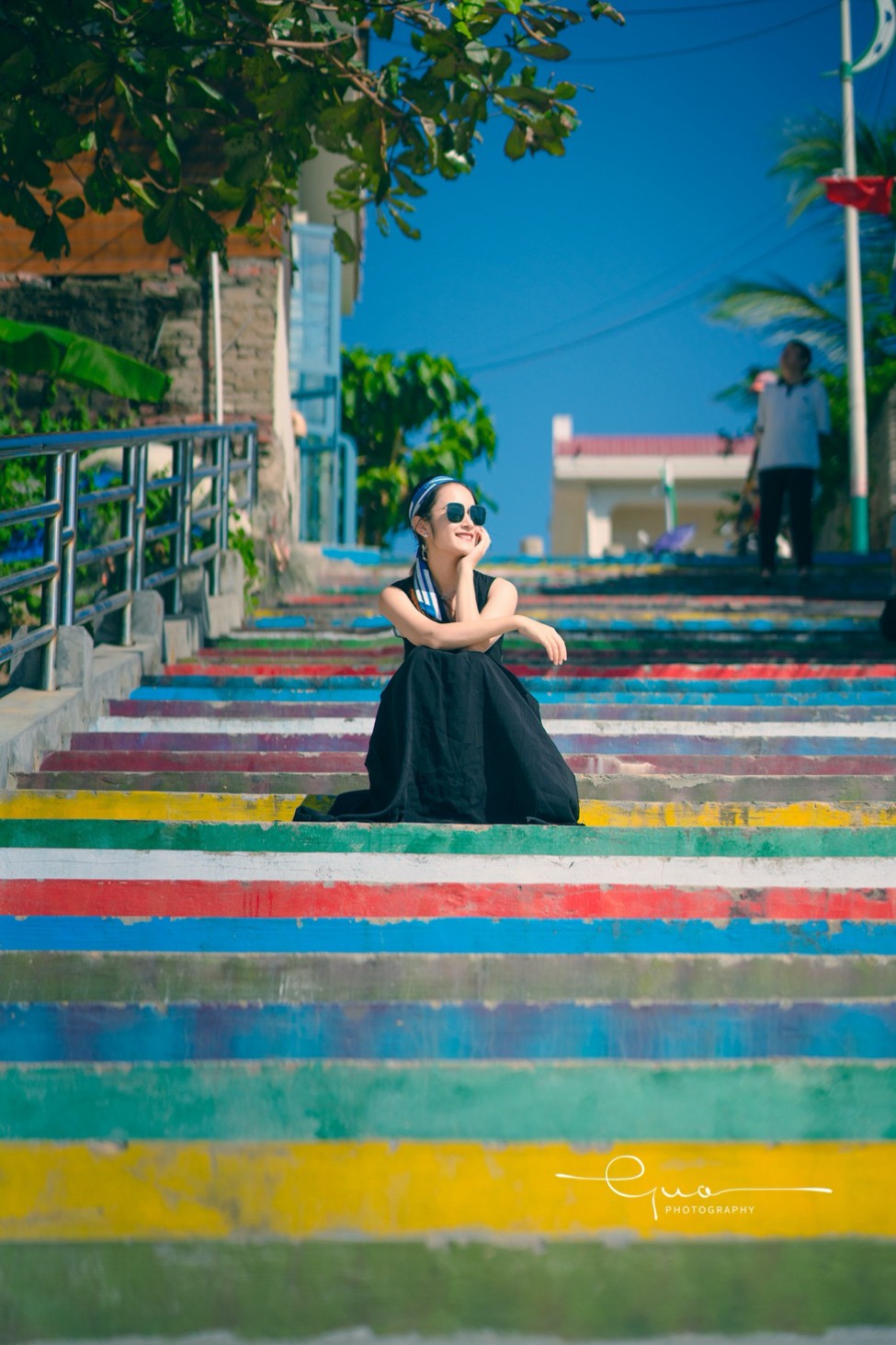 The rainbow staircase with tourists being cleared off. The distinctive seaside is quiet and simple. Fine sand and rocks with sparkling waves, which is another mecca of taking photos.
New and old fishing boats, colorful and humanistic; under the shadow of coconut, blue and white mid-shirts weaving and mend fishing nets in the atmosphere of life.
Sea can heal people with beauty. No matter when and where you are, the sea in Sanya is never tired of seeing.
Street--fall into the fairy tale town by accident
Fairy tale book-like town, blue ins style windows and white walled residential buildings.
Take a break to chat, casually buy a juicy coconut; wander through street corner. Wonderful wall graffiti is dynamic and energetic. Stop and take a photo, and experience the style of island. Photos are stunning.
Echo Book House--wind chimes hide miss from the distance
Something that stays in your mind will someday spring up in your life. There are original wood color decoration, books and ballads, coffee and wine, Hainan old house, and wind chimes tinkling.
Time and dust, people come and go. In the dense of coffee, hold a book, the mind arrives at a moment of silence.
Travel guide
1. Tianya Town is not big, you can arrange the same day as traveling at Tianya Haijiao Tour Area;
2. Search "Maling community" on Navigation , taking a taxi or self-driving will be more convenient. Parking in front of the shopping center west of Tianya Primary School will be free;
3. You can also take bus No. 14/16/32 and get off at the "Tianya Post Bus Stop";
4. Outfit: it is recommended to wear lively colors, then the photos will be much brighter;
5.Tianya Town can experience sea fishing, and there are many B&Bs in town where you can see the sea and feel the slow life in town.