Sanya's hot springs and SPA are very famous. The warm and humid climate provides innate advantages for traditional Chinese medicine physiotherapy in Sanya. Relaxing in the hazy hot spring, and experiencing all kinds of SPA, foot bath or traditional Chinese medicine physiotherapy, will certainly give you surprising effects.
Located in Nantian Farm, Haitang Bay District, Sanya, the hot spring is a large medical thermal mineral water field, known as the "Best Hot Spring in China". Its rich silicic acid, fluorine and radon are of great benefit to the human body. The "kiss fish" therapy bath is a unique hot spring project in Sanya. These small fish less than 2cm long can peck at the dead skin on the human body and some bacteria that can only be seen under the microscope. This therapy bath can stimulate the superficial nerves and promote blood circulation at the same time. The skin can better absorb the hot spring essence, and becomes glowing and smooth!
Yiyang Nantian Hot Spring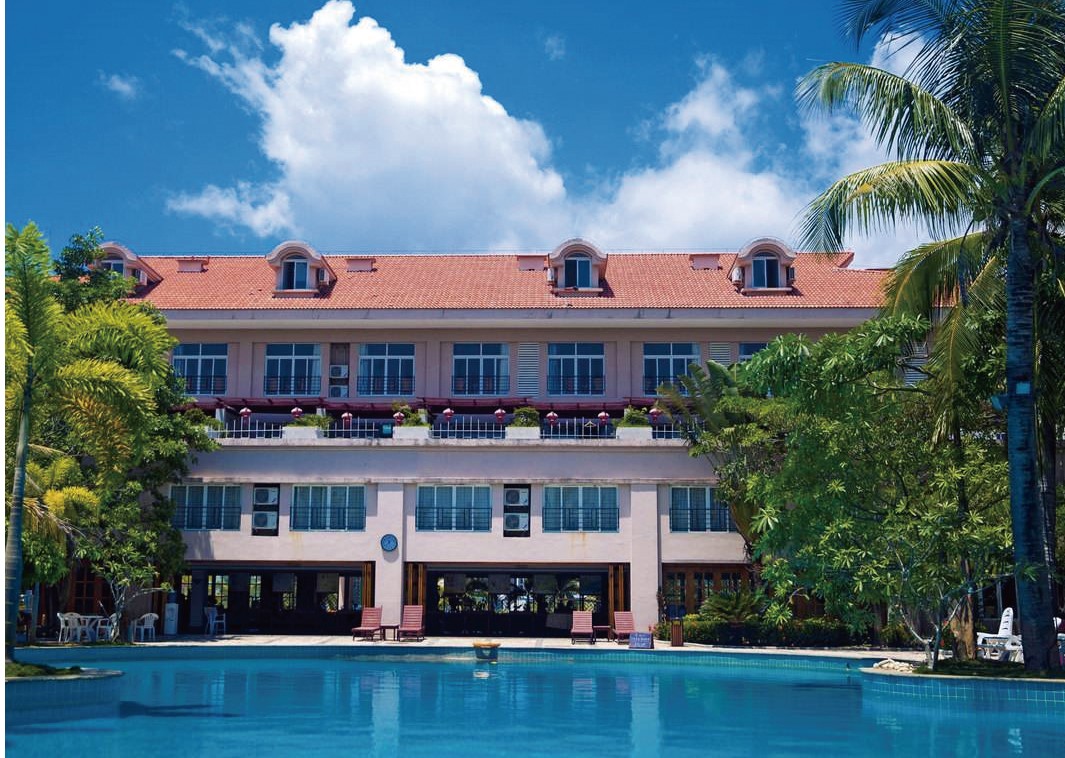 Yiyang Nantian Hot Spring is surrounded by clean air, and cleaner environment. Therapeutic springs are directly connected to each individual room, and are rich in minerals such as calcium, sodium, magnesium, and potassium. Patrons can choose from 14 types of pools, including spring water swimming pool, "kiddie" spring pool, coconut milk coffee pool, rose pool, Chinese medicine pool, tea pool, yin yang pool, lemon pool, small fish therapy pool, large fish therapy pool, Jacuzzi, deep-ocean seaweed pool, hot spring, and cool spring. Come to Yiyang's Nantian hot spring for healing, rejuvenation, and relaxation.
Zhujiang Nantian Hot Spring Resort
Zhujiang Nantian offers a variety of pools with different purposes. Nantian's pools are all surrounded by vegetation for an authentic natural experience. Here you can experience the massage of the waterfall pool, the aroma of the floral pool; the healing factors of the Chinese herbal pool, which infuses 12 traditional therapeutic herbs; the cool spring pool, which stimulates the body's immune system with its 18-20 ℃ water, and the private couple's pool surrounded by both a fence to ensure privacy and petals for a romantic atmosphere.
Haohanpo Nantian Hot Spring
This 1.3-hectare hotspring provides a tropical cultural experience. With a repertoire of more than 50 pools, it provides a unique yet classical experience surrounded by a picturesque ambience. The hotspring has a daily gush of 3780 tonnes, and a peak gush that reaches 8.8 meters. The hotspring also contains the largest quantities of certain beneficial trace elements in China, and has been registered by the State Administration for Industry and Commerce as "The Best Spring in China".
SPA
SPA promises head-to-toe relaxation. Enjoy the highly-trained techniques of the therapists as you melt in the beautiful tropical ocean scenery. SPA is offered in every resort, hotel, and beauty parlor. In Sanya, SPA comes in all shapes and sizes, including traditional Chinese SPA, Thai therapy, German therapy, all designed to wipe away chronic fatigue and rejuvenate the skin.