Getting away from the busy city life to experience the countryside wilderness is something that makes the heart yearn for.
Seclusion in the wild accompanied by nature. In the northeast corner of Sanya, a rather idyllic eco-village is colliding with the city to create endless fun. It combines agriculture and tourism, integrating beautiful countryside and field complex, etc. It is a national parent-child destination, nature museum study village and tropical agriculture demonstration area. Whether it's a parent-child outing or a weekend drive, Damao Ocean Ecological Village is a good choice, which is Sanya's newest village liked by Internet celebrity and a five coconut-level rural tourism spot in Hainan Province.
01.
Wandering: back to nature in every step and every scent
Unlike the hustle and bustle of the city, Damao Ocean Ecological Village is like a paradise and green lung of the urban hidden in this coastal city, revealing the beauty of primitive nature everywhere, which is perfect for parent-child outings, study and education, company league construction, recreation and leisure vacations.
Walk through the village, you can take a picture casually which is the natural scenery with beauty. The wind whispers in your ears and the stream murmurs in the forest. Look at the mountains and fields from afar, what comes into view are the mango forests, rice fields at everywhere, and leisurely pacing black goats. Especially when looking at the Sanong Reservoir, there are two thin clouds on the lake in the distance, hazy and poetic. These scenes are interwoven into an idyllic painting of "Jielu people in the territory, without angst".
Whether wandering on the 14km cycling path, or a walk in a Li village to experience the preserved farming civilization and Li culture. All of this will allow you to enjoy a relaxing vacation away from the hustle and bustle of the city.
02.
Playing: idyllic and unfettered
In Damao Ocean Ecological Village, there are so many fun programs that you will be dazzled. The super large outdoor tropical fruit plantation offers fruit picking and tasting; the fun program liked by Internet celebrities of Baixiangcong Park will make you entertained. It is not only a great place for adults to relax, but also one of the most direct ways for children to get in touch with nature.
The provincial-level modern agricultural industrial park, consisting of four high-tech glass greenhouses, invokes Dutch technology to cultivate cherry tomatoes, monthly honeydew melons, salad lettuce and other pollution-free, high-quality fruits and vegetables, providing visitors with healthy and safe ingredients. Now is the season for strawberry, melon and small tomato to mature. At a glance, large strawberries with perfect appearance are all over the field; The green and abundant monthly honeydew melons are covered with branches and vines. The breeze blows, the fragrance of ripening melons and fruits comes to you, and the charm of agroecology is in full view here.
Enjoy the fun of picking and harvesting melons by yourself! Through the 10,000 acres of fields, such as passion fruit field, pitaya field, strawberry field, mango field, longan field . This is not only a place for families to relax and unwind, but also a paradise where nature and artificiality shine together.
By taking advantage of nature, Damao Ocean Ecological Village connects every visitor with nature education and provides another perspective to understand the world in a more three-dimensional, diversified and fun way. Everyone can be a naturalist here if you are willing to. "Museum studies is not about poetry and distant places, but about discovering the beauty of everyday surroundings".
The beautiful cycling greenway turns into a bird-catching spider trail, the formerly silt-covered river becomes a kayaking skills learning base, and coconut trees on the roadside are an arena for young warriors to climb. The villagers' bee farm becomes a small classroom for extracting honey, and the dark nights in Damao become the most popular time because of night exploration of firefly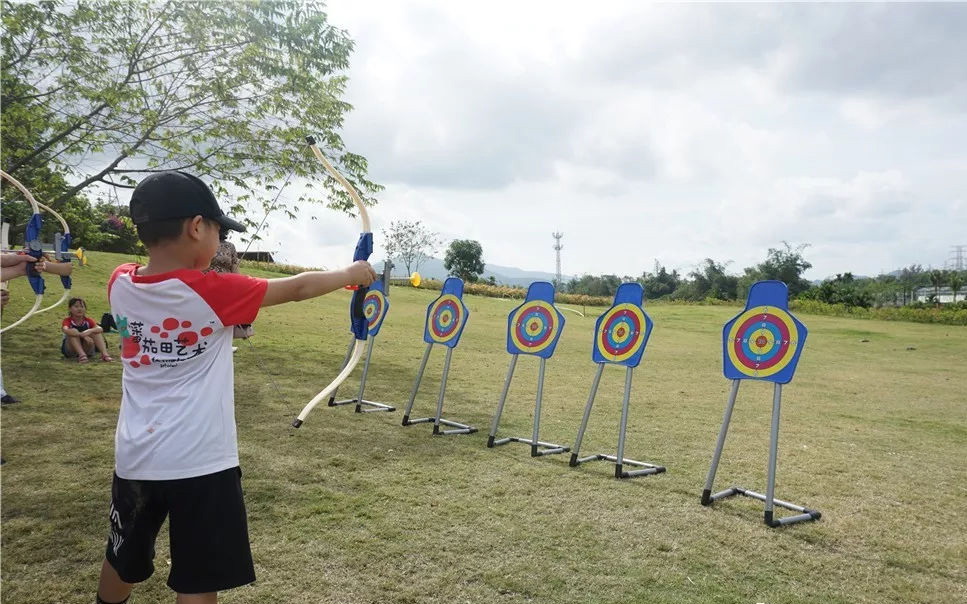 In Damao Ocean Ecological Village, except for experiencing the fun of picking in the orchard, you can also experience various exciting field projects. Equestrian experience, jungle traversing, shaking bridge of Internet celebrities, CS exciting battlefield and other entertainment projects, and release the pressure at the same time, which can stimulate your adrenaline. Both adults and children can have a lot of fun here.
By setting up various levels of difficulty and thrill in the forest, you can feel the excitement of jungle climbing and forest traversing; in the equestrian club, experience the thrill of galloping on horseback.
As for the kids here, it's like a "school without walls", a link with nature; for adults, it is the best place to relax and unwind. No matter what age group you are, you can find the right place to have fun in this paradise.
03.
Eating: taste authentic flavor food
After having fun, you can't miss the food in Damao Ocean Ecological Village. At Longquan Country Garden Restaurant, there are authentic rustic cuisine, coconut chicken, farm-to-table dishes, barbecue, special group meals. All ingredients are gifts from nature.
04.
Living: lying in the embrace of nature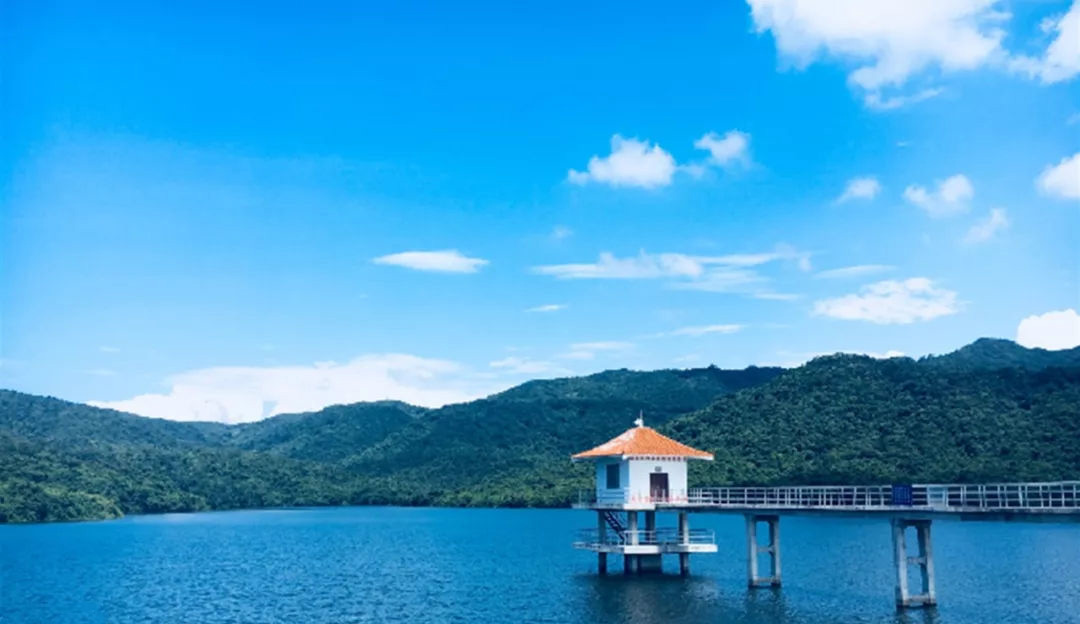 Pick a weekend and lay into nature with your family! You can experience the same fairy tale cabin as the star in the Huanshu-Damao Ocean Ecological Village Store. There are four kinds of fairy-tale theme of the cabin. Stay here to instantly wake up Tuitui's deepest heart of the child.
In addition to staying in a fairy tale cabin, you can also choose to enjoy a unique accommodation experience at the Yunsu- RV Campground. Staying in the RV and listening to the birds and cicadas outside the house will fill your entire trip with unforgettable memories.
Set up a tent camping on the lawn, lying in the embrace of nature, with the earth as the bed and the starry sky as the quilt. Enjoy the relaxation brought by negative oxygen ions, and this is also an excellent place to view the scenery.
Whether it's recreation and leisure, family travel, or you want self-driving to relax on a weekend, come and spend a vacation in Damao Ocean Ecological Village! Empty your mind and feel the surprises by heart that nature has given to the city of Sanya. Listen to the sound of the wind blowing in the coconut grove here, or taste the specialties of the ecological village, or live in seclusion in a fairy tale wooden house. At this moment, you will find the missing balance in your life.
Sanya is actively developing rural tourism resources, which are truly integrated into the construction of Sanya's overall tourism and inject vitality into rural revitalization.